As promised from my last post, I wanted to show you Linda's shop. And since it's also another one of
Kathleen's White Wednesday
, I thought combining the two would work well for today.
When you walk into her shop, the first thing that you see are these beautiful French beds that have such beautiful details. As you look all around, you see her handmade items and the some of the most beautiful cabinets and marble tables and aprons that she's made from old night shirts. You definately want to spend time looking at all the pretties there. Hope you enjoy viewing her shop: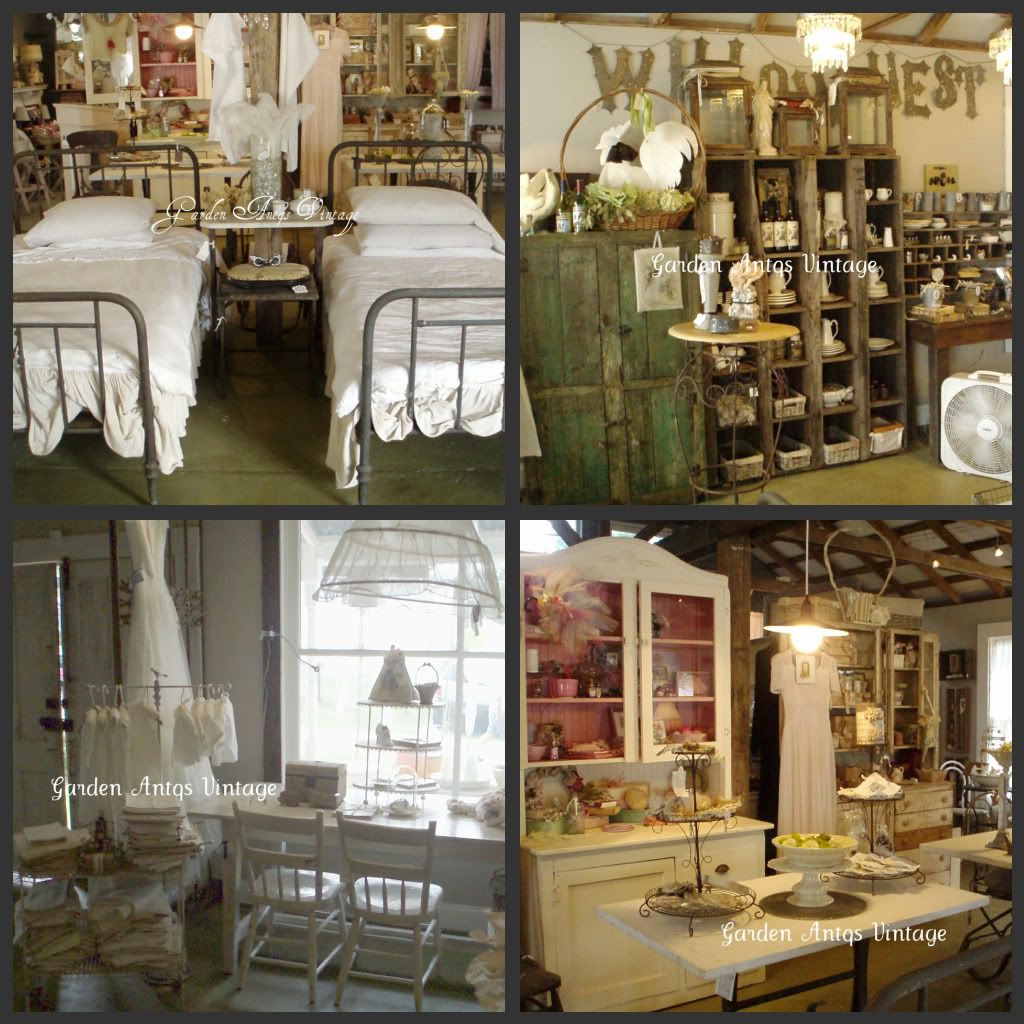 Here's More:
Again, Picasa Web has not been kind to me. I've exceeded my limit and I'm having to use a different program to load my pics. You can't view them by clicking on them, sorry about that. I'll have to go out and delete more pictures or posts to load more pictures. So
Sue
I understand your frustration.
Be sure to visit Kathleen's blog for all the other's that are participating with her posts. Happy Wednesday.