Happy Monday to you all. I hope you are enjoying your day, hopefully you have the day off. We are back from the Red Barn Winter Antiques Show in Round Top Texas. While I enjoy preparing for the show it's always good to be back home. Here's what we had for sale this time:
This was a green leather sofa that I had covered in white linens. The entire display went to a new home. As did several other big things. The piano keys (seen in the 2nd photo below was a great conversation piece and it too found a new home):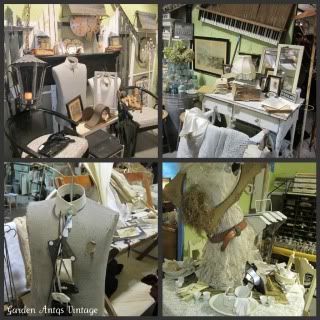 We are looking forward to being back in Austin Texas for the
City Wide Garage Sale
on January 28-29. Hope you are making plans to come out for this show. Hope you all have a great week!