Each time I'm at the Texas Antique Shows a white vignette always catches my eye. Since today is White Wednesday, I thought I would share with you some of the past pictures at the Shows this past Fall that was all about White:
I loved the cabinet and mirror in this picture.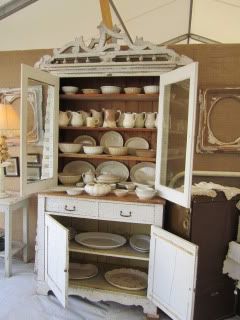 This cabinet was full of awesome ironstone and things.
Here's another shelf filled with great things: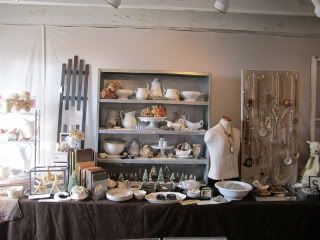 Of course who doesn't love Magnolia Pearl's white clothes: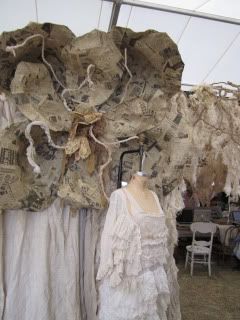 Don't forget to check out my sidebar for an upcoming event she's having at Carol Bolton's new store in Fredericksburg on Feb. 18.
More pretty things: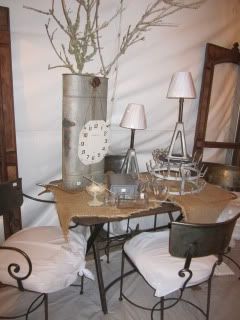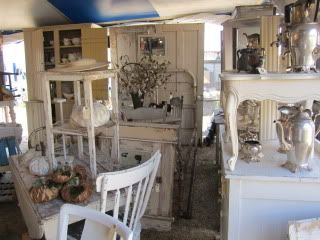 And being at Rachel Ashwell's place The Prairie and store just makes you feel like you are in heaven with all the white fabrics and fresh air: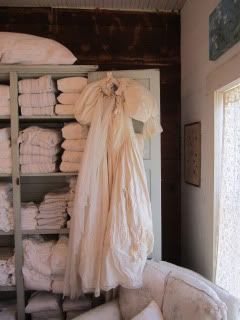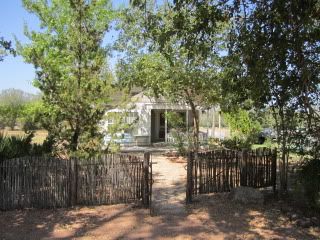 Hope you enjoyed seeing a touch of white at the shows. All pictures were taken at either
Marburger Farms
,
Zapp Hall
,
The Prairie
, or other places in Round Top/Warrenton Texas.
Happy White Wednesday and be sure to check out the other White Wednesday participants on
Kathleen's blog
.