We headed out early this morning to hit the road again looking for more finds. Well it didn't take long to fill up the truck with these great finds: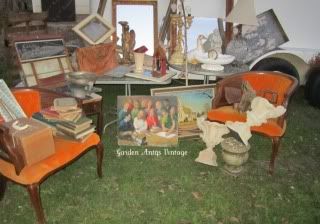 Then, there was the second load of things we found:
One thing I was thrilled to find was a railroad cart, can you see it. It was a good pickin day!!
26 Days and counting until the
Zapp Hall
Antique Show start. Be sure and check out their new website and blog.