Today's
White
Wednesday's
post takes us to a different part of the world, to France. I first discovered this
blog
a while back and while she does have very pretty things and ideas, I was mostly drawn to all the beautiful clothes that she shows. Take a look for yourself:
There is something so romantic about these clothes. I love the fabric choices and the curves and lines of each. Even the pretty plum colors would really look great in the Fall.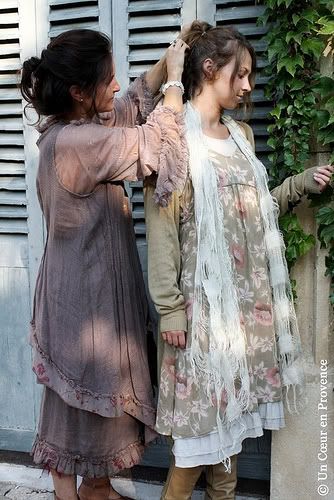 Here's another view of the top: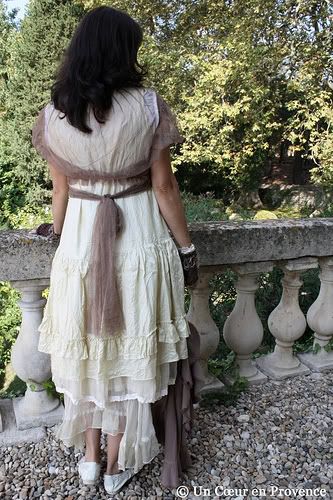 She captured such a pretty image: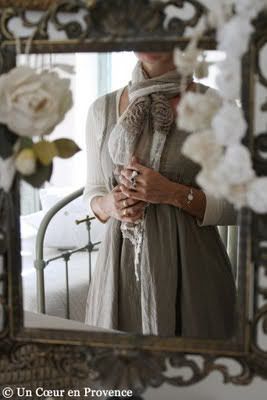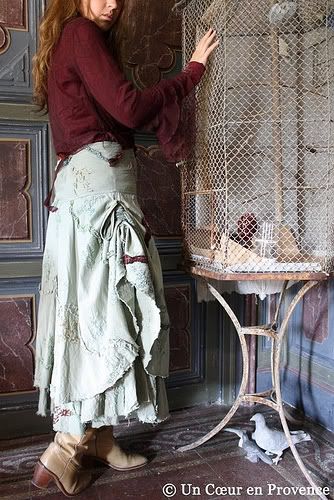 (Photo Credits:
http://coeurenprovence.blogspot.com/
)
There's something about these clothes that seems magical and reminds me of
Magnolia
Pearl
or even
Anthropologie
.
Hope you all have a great Wednesday and don't forget to check out
Kathleen's other White Wednesday
participants.