My mother and I hit the road early this morning to attend
Judy Hill's Spring Show
and it was really great. She used a lot of metal, burlap, rust and white things. I just loved everything! I'm probably going to have to do several posts just to show it all to you. Here's a quick preview:
The table and chairs was in the corner of her living room. I just loved the ruffled slipcovers with the table and Paris words.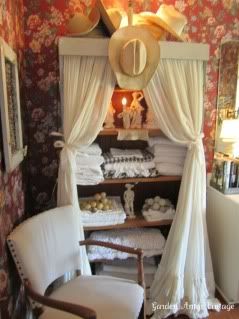 This was in one of her bathrooms.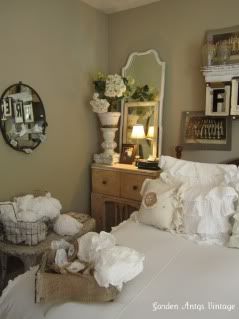 This was a side view of her main bedroom.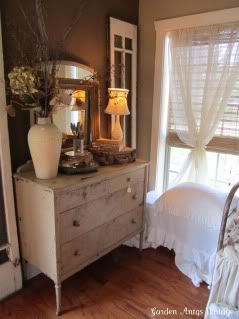 Here's the other side of the bedroom.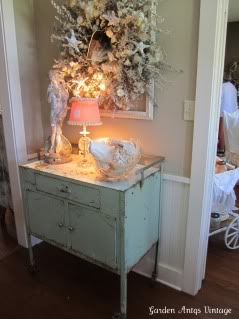 This was in the front entry way.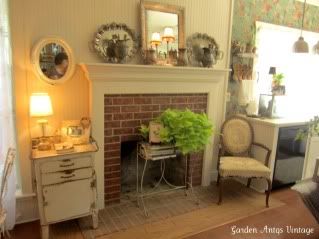 A side view of her kitchen area.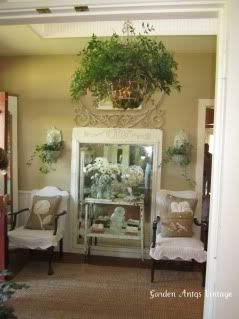 This view was looking in from her dining room in the the entry way.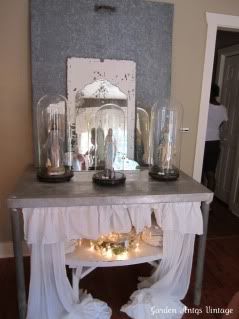 This cute vignette was in the main bedroom.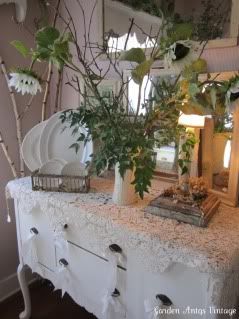 This was in one of the bathrooms..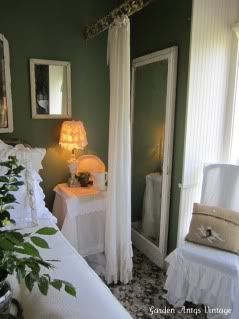 These beautiful things were in the front bedroom.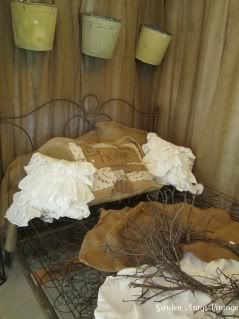 This was in her potting shed.
As you walked up, this was her front porch.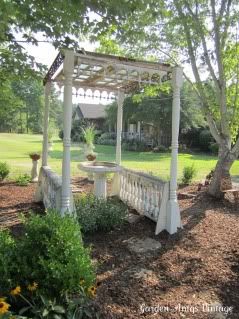 And this was in her front garden area.
Judy always has the best ideas. Hope you enjoyed the tour and I'll show you more in later posts. Happy Saturday!