in the Junkin neighborhood this week when I found these two sweet awnings: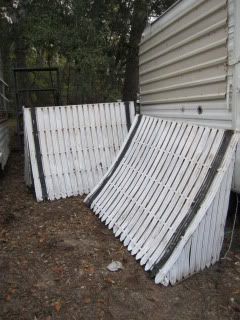 Yes, two white with a black strip awnings. I couldn't believe my eyes when I saw them. It's really rare to find beauties such as these in my area. Yes I was doing the happy dance and couldn't wait to load them up.
Hope you have a great weekend.