for treasures this weekend. I wonder where the road will lead me? You'll just have to follow along to see. In the meantime, I thought I'd show you my really cool vintage Equestrian Riding Hats that I found a couple of weekends ago.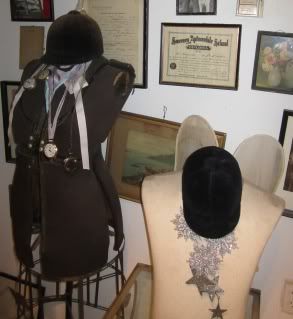 They all belonged to the same lady that was probably in her 80's. The oldest hat I have at work next to a really great hunting picture I bought one year from
Jill Suzanne
in Warrenton Texas. I'll have to show it to you sometime. I found several treasures last week that I'll have to share with you soon. Happy hunting!