Yes, that's what my new name is, Copy Cat. Okay, let me explain. When I was at the Texas Antique Shows this past Spring, I saw this cute purse that Lauri had and then I remembered that Shelley had done a post a while back about a purse necklace she had created. So, I remembered a cute coin purse I had, it's actually longer than a coin purse, I'm wondering if maybe it was a cigarette purse and the wheels started turning? I thought can I copy what Shell did, besides she copied
Anthropologie
so I can copy her and Lauri.
Read about the post she did about
this necklace
:
And here is Lauri's cute purse necklace she had at the shows:
See she let me "try it on." Yes, I must admit I was going to
borrow
it and hope she would forget she had it, but I quickly changed my mind (smile). Maybe she'll put my name on it when she's ready to part with it.
So, here are my versions: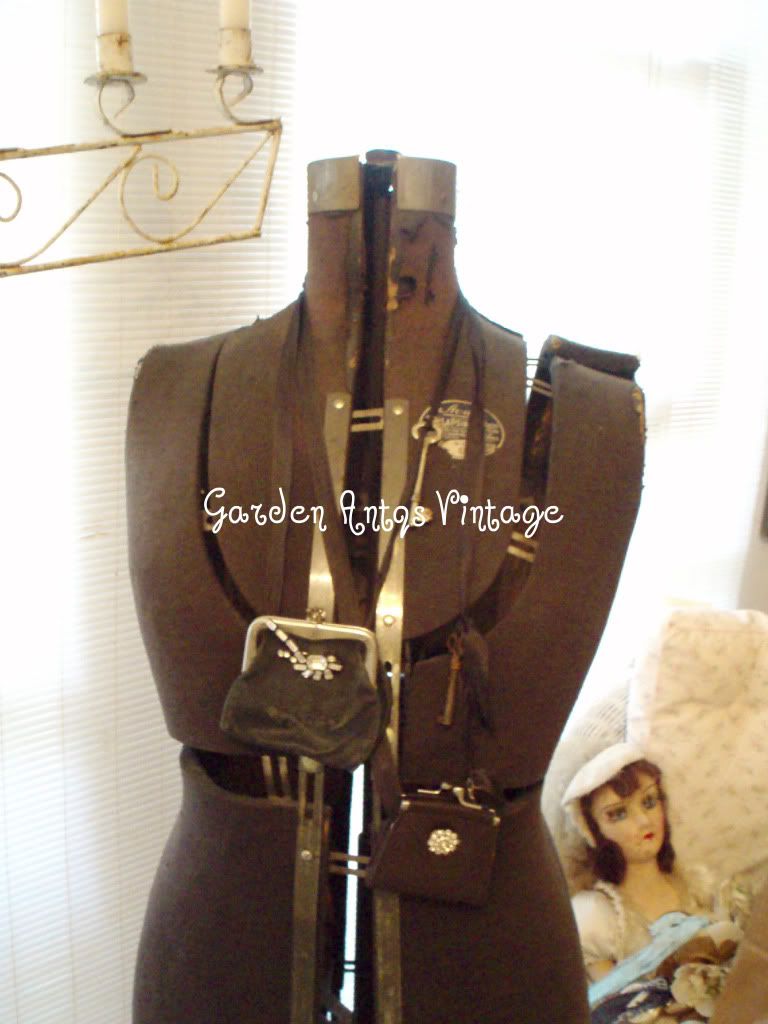 Here's a close up of them:
What do they say... "Imitation is the sincerest form of flattery". Hope you girls don't mind that you've inspired me. Happy Friday!