I have been a fan of Sue Balmforth's style ever since I first discovered her in Country Home magazine many years ago. I've always promised myself that some day I will visit her shop,
Bountiful
Home
, in Venice California. I've known about her website for some time, as many of you probably have too, but I recently discovered her on Facebook. Check it out
here
.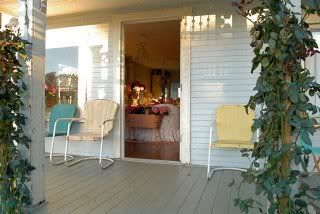 She still has great style. Lawn chairs are always welcoming anytime of year.
She's always done such beautiful bathrooms.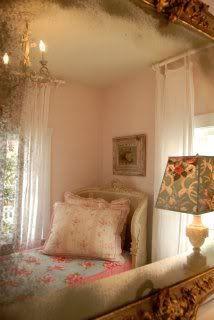 Of course this is so welcoming.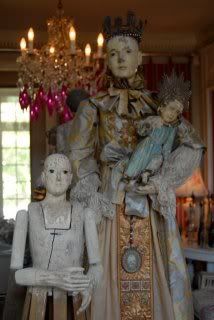 Aren't these just grand.
Isn't this fabulous: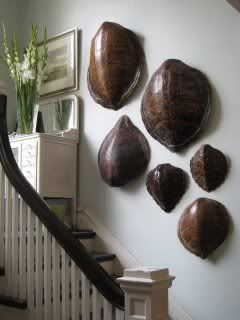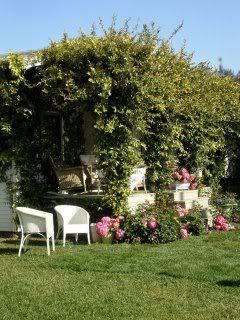 And in every picture I've seen she always has beatiful gardens.
(Photo Credits: Bountiful Home Facebook Page)
Hope you've had a great Thursday. The weekend's almost here!